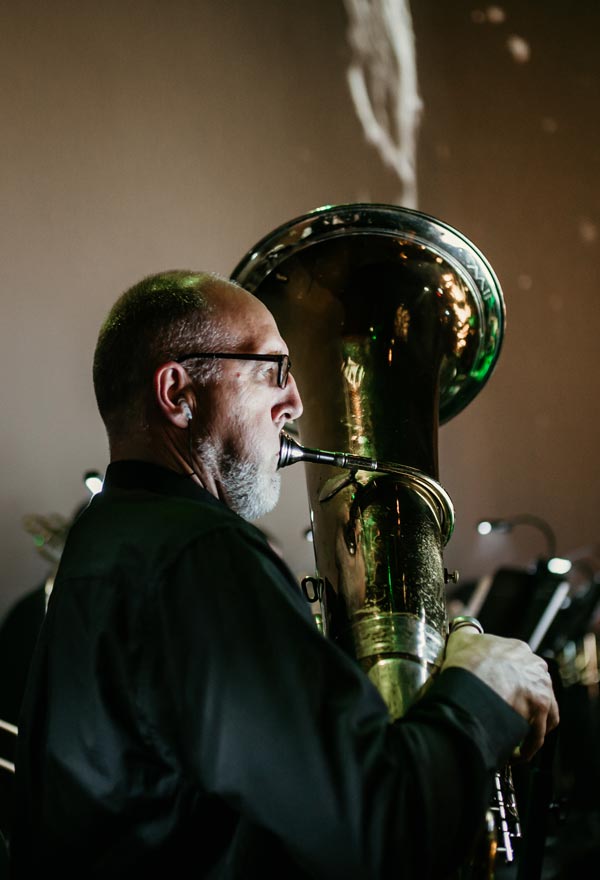 History
Lake Washington Symphony Orchestra has strong ties to the entire Eastside Community. Since its inception in 2012, LWSO has brought programming to the community including Music from Destiny – 'Video Games at the Symphony', numerous Christmas Pops concerts, an annual Education Concert for local elementary students, an annual Sensory Friendly Halloween Children's Concert for our youngest and most sensory sensitive audience members and incredible Masterworks concerts led by conductor Michael Miropolsky.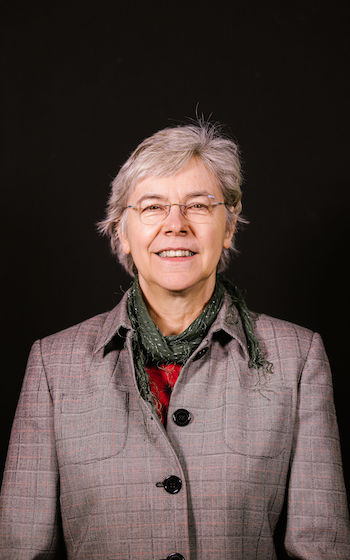 MARY KANTOR
PRESIDENT
Clarinetist Mary Kantor maintains an active career as an orchestra and chamber musician as well as teacher. She was principal clarinetist with the Bellevue Philharmonic from 1999 to 2011. She was also a long time member of the Rainier Chamber Winds, the Shalom Ensemble, and the Federal Way Symphony. She has performed on a number of sound tracks, notably "Die Hard With a Vengeance", "Pocahontas", "The Wedding Crashers."
As a soloist, she has performed the Mozart Concerto and Richard Strauss' Duet-Concertino with Philharmonia Northwest. She has also performed as a section player with the Seattle Symphony, Seattle Opera, Pacific Northwest Ballet, the Northwest Chamber Orchestra, and the Austrian Radio Orchestra.
Recent chamber music performances include Schoenberg's "Pierrot Lunaire with UPS faculty in October of 2019, faculty recital at SPU of all Latin American composers in May of 2019, among many other projects.
She has received her Bachelor of Music degree from the University of Washington and graduated from the Academy of Music in Vienna with Honors in clarinet performance, where she was in the class of Rudolf Jettel.
As an educator, she coaches the Seattle Youth Symphony, Cascade Youth Symphony, and Bellevue Youth Symphony. She has also been on the faculty of Seattle Pacific University as clarinet professor from 1999 to the present. In addition, she maintains a private clarinet studio, many of whom go on to graduate from music schools such as Indiana University, Peabody, University of Michigan, etc.
As the Washington state chair for the International Clarinet Association, she has published numerous articles in the Clarinet Magazine, and served as adjudicator.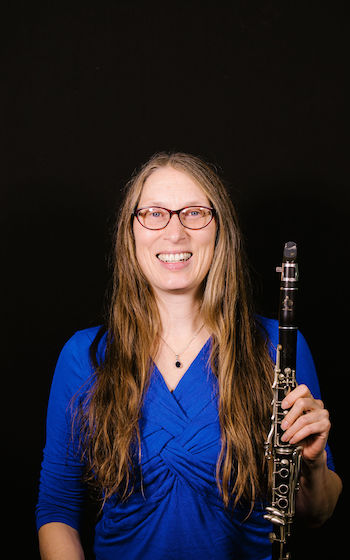 BEV SETZER
VICE PRESIDENT
Clarinetist Beverly Setzer is a longstanding member of the board of the Musicians' Association of Seattle, and during her tenure as chairperson of the Snohomish Cooperative Preschool; she breathed life back into the organization, acquiring a crucial new college affiliation for the preschool.  She is also a member of the board of the Regional Orchestra Players Association.  She holds degrees in Clarinet Performance from the University of Washington, appears with many local musical groups and is a member of the Tacoma Symphony Orchestra, the Lake Washington Symphony Orchestra and is Principal Clarinet of Cascade Symphony Orchestra.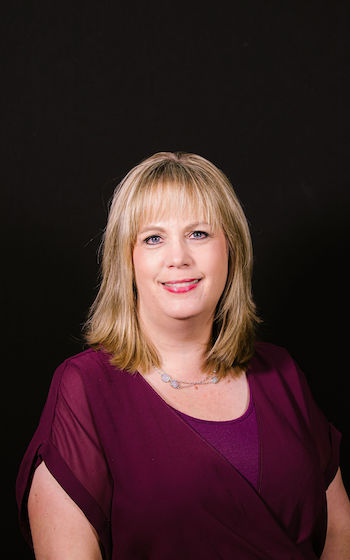 BROOK ROSE
EXECUTIVE DIRECTOR
Brook Rose grew up in Southern California and moved to the Pacific Northwest in 2009. She worked for corporate America for many years as a payroll and human resources trainer, while volunteering in the Bellevue School District and with partner organizations, such as Bellevue Schools Foundation.  When she discovered she had a love for service and volunteering, she switched to working in the non-profit sector.
Although not a musician, her daughter is a flute and sax player and over the years, she has come to love everything about the music community. Her love of music and being a musician parent drew her to want to work in the musical community and ultimately, to help ensure that a music education is available to any child who wants it. She has seen firsthand what a music education has done for her daughter and cares deeply that kids who want a music education, have access to it.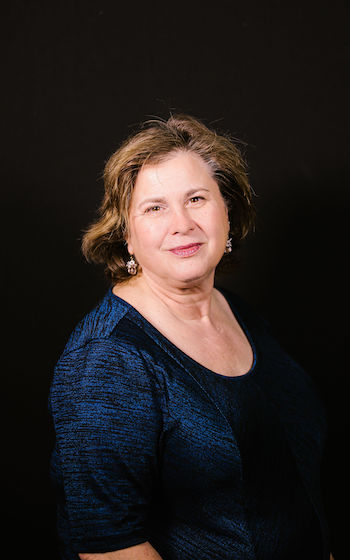 MARTHA GARRETT
EXECUTIVE ASSISTANT / BOARD MEMBER
Martha Garrett, violinist, is active in regional symphonic orchestras, the Auburn Symphony Orchestra (ASO) and the Lake Washington Symphony Orchestra (LWSO).  Additionally she is a member of the unique chamber group, Play On.
She received a performance degree from Western Washington University with additional studies at the NW Music Academy in Detmold, Germany.  In addition to continuing her studies in Germany, she also performed and toured with the Tibor Varga Chamber Orchestra.
Ms. Garrett maintains a violin studio in NE Seattle.  Additionally, she has served as president of the Seattle Music Teachers Association and the Lake Washington Symphony Orchestra. She currently serves as the interim Executive Director for the LWSO. Ms. Garrett has also served on the board of directors of the LWSO.
Her professional associations include the American Federation of Musicians Union, AFM Local 76, the Seattle Music Teachers Association, and the Suzuki Association of the Americas.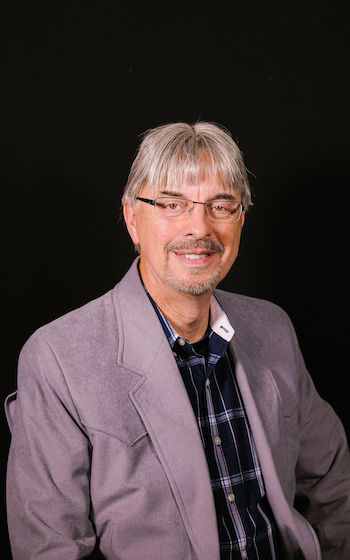 LAUREY BERTEIG
MUSIC DIRECTOR OF CONTEMPORARY MUSIC & PROGRAM DEVELOPMENT
Musical studies include the University of Alberta with a Bachelor of Arts Music, Grant MacKuen University and Chabot College with study in Jazz composition.  As a symphonic conductor he studied with Robert Sayre at San Jose State University and with the world-famous conductor and pedagogue, Gunther Schuller.  Laurey has guest conducting appearances with the Edmonton Symphony, the San Jose Symphony, the Bellevue Philharmonic, the Lake Washington Symphony Orchestra and numerous studio orchestras. Compositions and works have been performed in settings with the Vancouver Symphony, Edmonton Symphony, Bellevue Philharmonic, San Jose Symphony, the LWSO, as well as with the Boston Pops Esplande Orchestra and a number of university orchestras and choirs in United States and Canada. 
Laurey recently completed summer studies at NYU for composition for film and video games and has worked as an independent orchestrator and consultant with the Destiny Video Game series.  He has served as adjunct Professor of Composition and Orchestration at Northwest University and as a composer, has over 35 published works with both religious and secular publishing companies. A recent highlight was recording with the Kronos Quartet at Skywalker Ranch in California.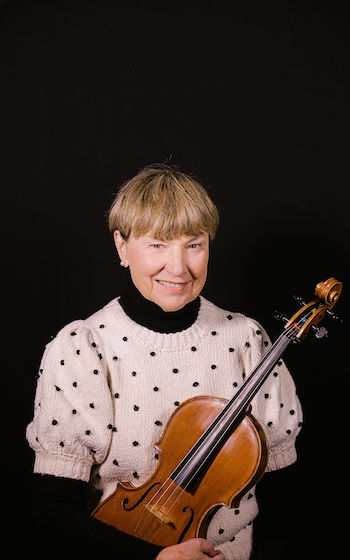 CAROLYN WYMAN
SECRETARY
Carolyn Wyman: Carolyn studied viola at the Cornish College of the Arts, University of Washington, the Mozarteum in Salzburg, Austria, and finally in Oxford, England where she received her diploma L.G.S.M. (Licentiate of the Guildhall School of Music) in London. She has performed internationally in Europe and Canada as well as locally. She plays professionally with the Lake Washington Symphony Orchestra as well as being secretary of the board of directors. She performs with the Ambrosia String Quartet and other ensembles. Before becoming the director of the Beaux Arts Suzuki Academy of Music, she was a faculty member of the University of Puget Sound Community Music Program and conductor of the Everett Young Strings Youth Symphony. She currently coaches for the Bellevue Youth Symphony and is an active performing member of the Ladies Musical Club of Seattle.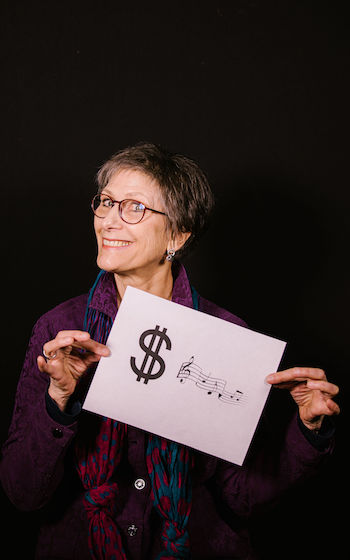 LWSO Board
Mary Kantor, President
Beverly Setzer,
Vice President
Merle Harris, Treasurer
Carolyn Wyman, Secretary
Martha Garrett,
Executive Assistant, Board Member
Development Board
Doug Tarnow
Aaron Gazes
Michael Herr
Ryan James
David Rule
Honorary Board
Yefim Bronfman
Asher Fisch
Gil Shaham
Leonard Slatkin
Jeff Tyzik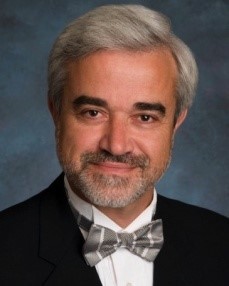 OUR CONDUCTOR
A native of Russia, Michael Miropolsky has served as principal violinist with the Moscow State Symphony, performed with the Radio and Television String Quartet in many countries around the world, and recorded internationally on the Melodia label.
Michael Miropolsky came to the United States in 1990 and has been the Assistant Principal Second Violin with the Seattle Symphony Orchestra as well as a featured soloist. Along with his numerous musical activities; judging competitions, and extensive teaching, Mr. Miropolsky, who strongly believes in the value and importance of musical education, often conducts presentations at schools and colleges. He coaches young musicians and orchestras, gives master classes, and performs as a guest conductor all across the state of Washington.
Michael Miropolsky is both the founder and conductor of the Jewish Community Center Chamber Orchestra, conductor of the Northwest School Orchestra in Seattle, and served as a faculty member for the University of Puget Sound. He also founded and is the conductor of the Seattle Conservatory of Music Chamber Orchestra Young Virtuosi, which has grown to be the finest student group in the area. He released the group's first CD, The Best of Young Virtuosi, in 2001.
In 1999 Michael Miropolsky founded the Seattle Violin Virtuosi, a unique ensemble consisting of 12 violins and a piano accompaniment. Three years later, he founded the Seattle Chamber Orchestra and continues to serve as Music Director for both organizations. He released eight CDs with the aforementioned groups on the Ambassador label. The groups earned immediate recognition from critics and audience alike. The Seattle Times named these groups "the best of both musical worlds: Russian tradition and American excellence."
In 2002, Michael Miropolsky was chosen as the new Music Director of the Cascade Symphony Orchestra. He released the orchestra's first CD, Symphonic Treasures, in 2007. In 2009 Miropolsky was selected as the Music Director of the Bellevue Philharmonic Orchestra.
His latest recording projects include a CD of opera arias with soprano Christina Kowalski, a CD with euphonium virtuoso Adam Frey and the Bellevue Philharmonic Orchestra, and a CD with the Seattle Violin Virtuosi entitled Berceuse. In 2013 Michael Miropolsky, Rick Steves and the Cascade Symphony Orchestra created the innovative program, Europe, a Symphonic Journey, which received a 60-minute presentation on public television across the USA and was released on both CD and DVD.
In addition to his musical endeavors, Michael Miropolsky and the Cascade Symphony Orchestra published the orchestra's first cookbook, Measures and Pleasures.